B-12 (Fast-Acting Complex)
$24.95
$23.95
You Save:

$1.00 USD

(4.01%)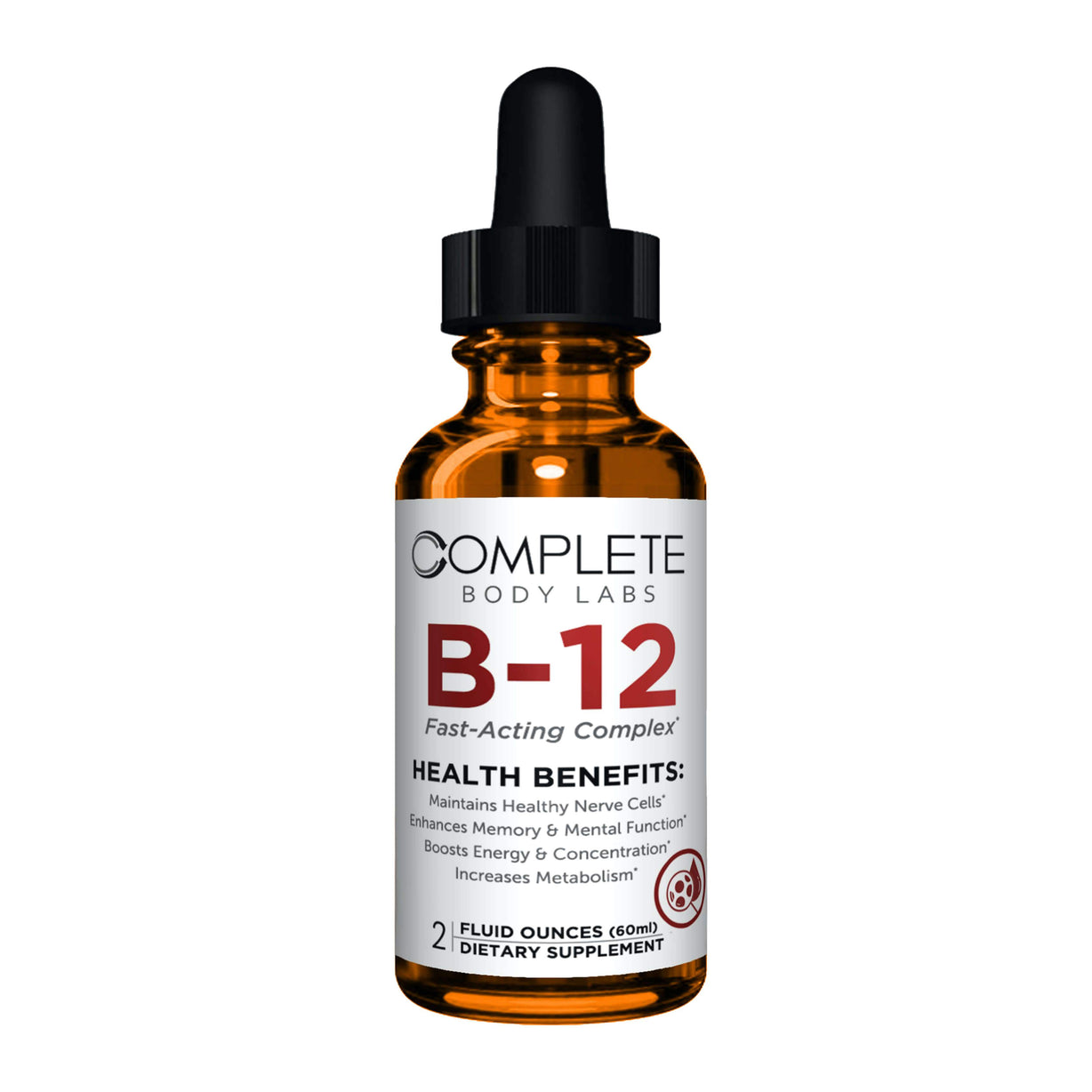 B-12 (Fast-Acting Complex)
$24.95
$23.95
You Save:

$1.00 USD

(4.01%)
Product Description
Description
B-12 Fast-Acting Complex is a combination of B-12 along with other B-Vitamins; riboflavin (B-2), niacin, vitamin B-6, and pantothenic acid (B-5) to support healthy brain function, combat stress, ease muscular pain & boost energy production so you can get the most out of your day.
WHAT IT'S FOR: B vitamins are essential for preventive care. Abundant in green vegetables, whole or enriched grains, dairy & meats, B vitamins help promote a healthy metabolism & are also linked to a reduced risk of stroke, research shows.
Vitamin B12, a water-soluble vitamin, plays a significant role in nerve function, the formation of red blood cells & the production of DNA. While most people get plenty of vitamin B12 benefits in a varied, balanced diet, if you are on a vegan or vegetarian diet, have adrenal or thyroid issues, elderly or have GI issues, you could be at risk of vitamin B12 deficiency.
HEALTH BENEFITS:
✅ Maintains Healthy Nerve Cells
✅ Enhances Memory & Mental Function
✅ Boosts Energy & Concentration
✅ Increases Metabolism
Shipping
Priority Processing available + FREE Shipping on orders $150 or more.
Gift Cards instantly delivered via email with instructions on how to redeem it. Programs instantly deliver you an email providing IMMEDIATE access to the program(s).