MAGNESIUM GLYCINATE
$23.95
You Save:

$-23.95 USD

(100%)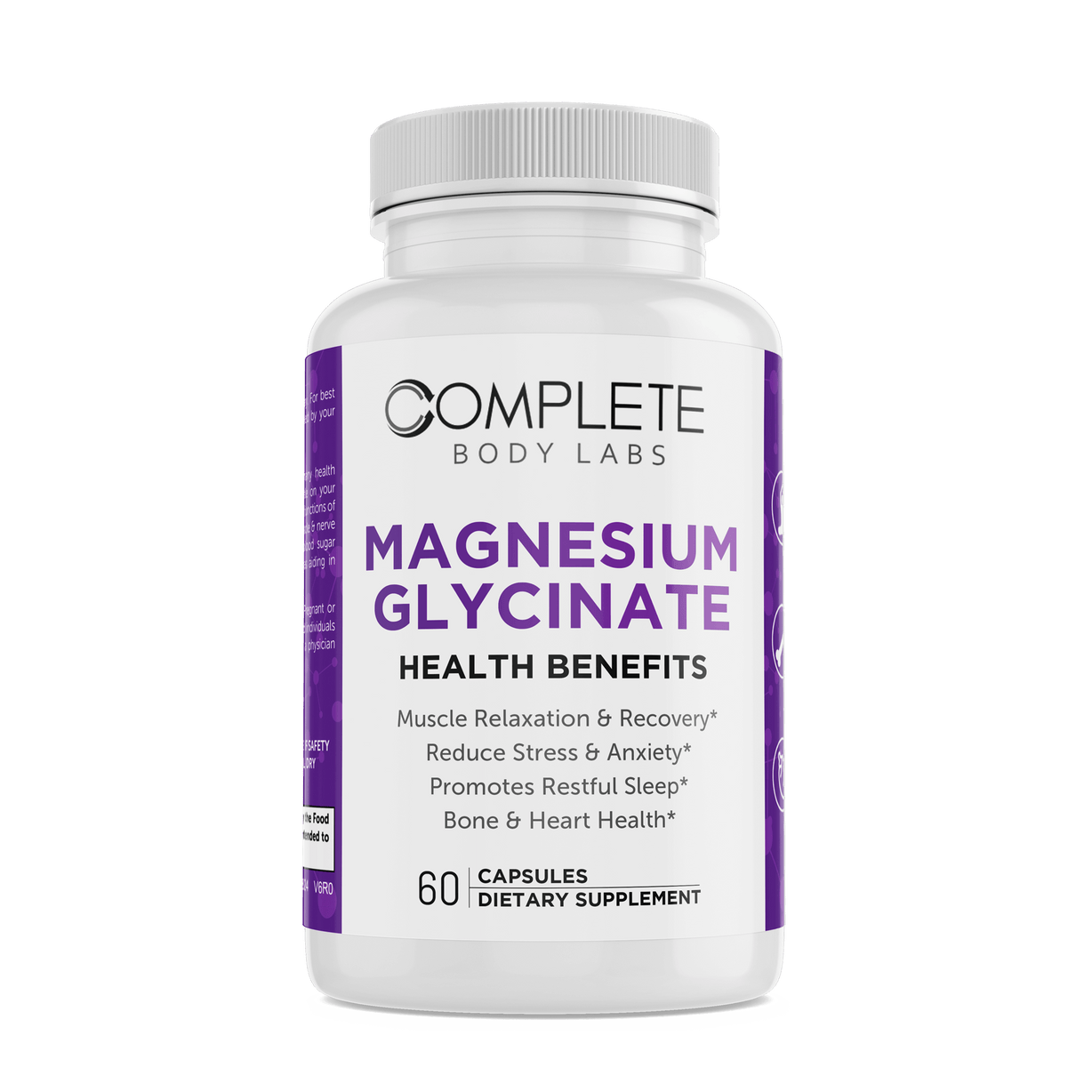 MAGNESIUM GLYCINATE
$23.95
You Save:

$-23.95 USD

(100%)
Product Description
Description
MAGNESIUM GLYCINATE is incredibly important as deficiencies in magnesium can cause health issues like hypertension, restless leg syndrome, worsened PMS symptoms, etc. Our MAGNESIUM GLYCINATE formula may help increase energy, calm nerves, aid in insomnia, help digestion & much more. MAGNESIUM GLYCINATE is a favorite among many health professionals as it is highly bioavailable & gentle on your stomach, as well as provides an incredible calming effect. 
WHAT IT'S FOR: Magnesium helps regulate hundreds of body systems, including blood pressure, blood sugar, muscle & nerve function. We need magnesium to help blood vessels relax, prevent muscle cramping & for energy production as well as bone development. 
HEALTH BENEFITS:
✅ Supports Muscle Relaxation & Recovery
✅ Reduces Stress & Anxiety
✅ Promotes Deep Restful Sleep
✅ Supports Bone & Heart Health
✅ Supports Healthy Blood Pressure
Shipping
Priority Processing available + FREE Shipping on orders $150 or more.
Gift Cards instantly delivered via email with instructions on how to redeem it. Programs instantly deliver you an email providing IMMEDIATE access to the program(s).
Magnesium glycinate
I absolutely love this product, helps me sleep and relaxes my muscles, after being on my feet 10 hours a day and moving constantly.