IGNITE (for Him)
$39.95
$34.95
You Save:

$5.00 USD

(12.52%)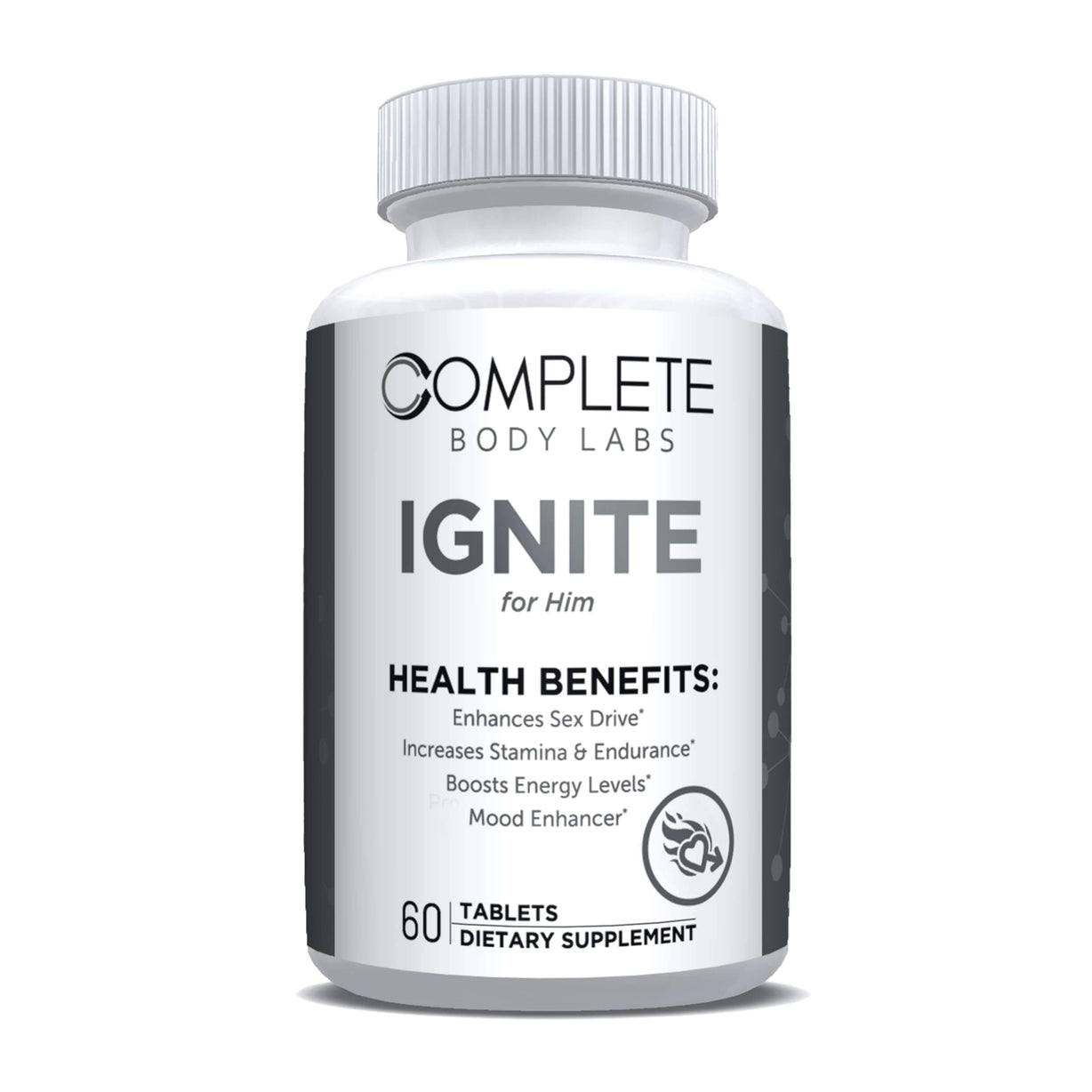 IGNITE (for Him)
$39.95
$34.95
You Save:

$5.00 USD

(12.52%)
Product Description
Description
IGNITE is a proprietary blend of amino acids, minerals & herbs that are clinically indicated to help support blood flow, nitric oxide production & testosterone levels, which supports male libido, lean muscle mass as well as athletic & intimate performance.
IGNITE was designed to aid blood flow, vascularity, energy & testosterone levels; Promotes libido boost & lean muscle as well as stamina & endurance - both in the bedroom and the gym.
WHAT IT'S FOR: It's not uncommon to look for ways to boost your sex drive. Researchers determined that 15 percent of the male population between the ages of 18 & 59 had "persistent complaints of low sexual desire." A reduced sex drive is not an inevitable part of aging, but it's something many men & women experience as they get older.
Certain foods & supplements have been shown to have a profound effect on restoring those levels and helping reclaim your true vitality & interest. 
The proprietary blend of ingredients used in IGNITE makes for one of the best male enhancement supplements on the market.   
HEALTH BENEFITS:
 ✅ Enhances Sex Drive
 ✅ Aids Natural Testosterone
 ✅ Supports Lean Muscle Growth
 ✅ Aids Blood Flow & Circulation
 ✅ Increases Stamina & Endurance
 ✅ Boosts Energy Levels
 ✅ Mood Enhancer
Shipping
Priority Processing available + FREE Shipping on orders $150 or more.
Gift Cards instantly delivered via email with instructions on how to redeem it. Programs instantly deliver you an email providing IMMEDIATE access to the program(s).
Ignite
I noticed an improvement in my energy levels immediately