ULTRA JOINT FLEX
$39.95
$31.95
You Save:

$8.00 USD

(20.03%)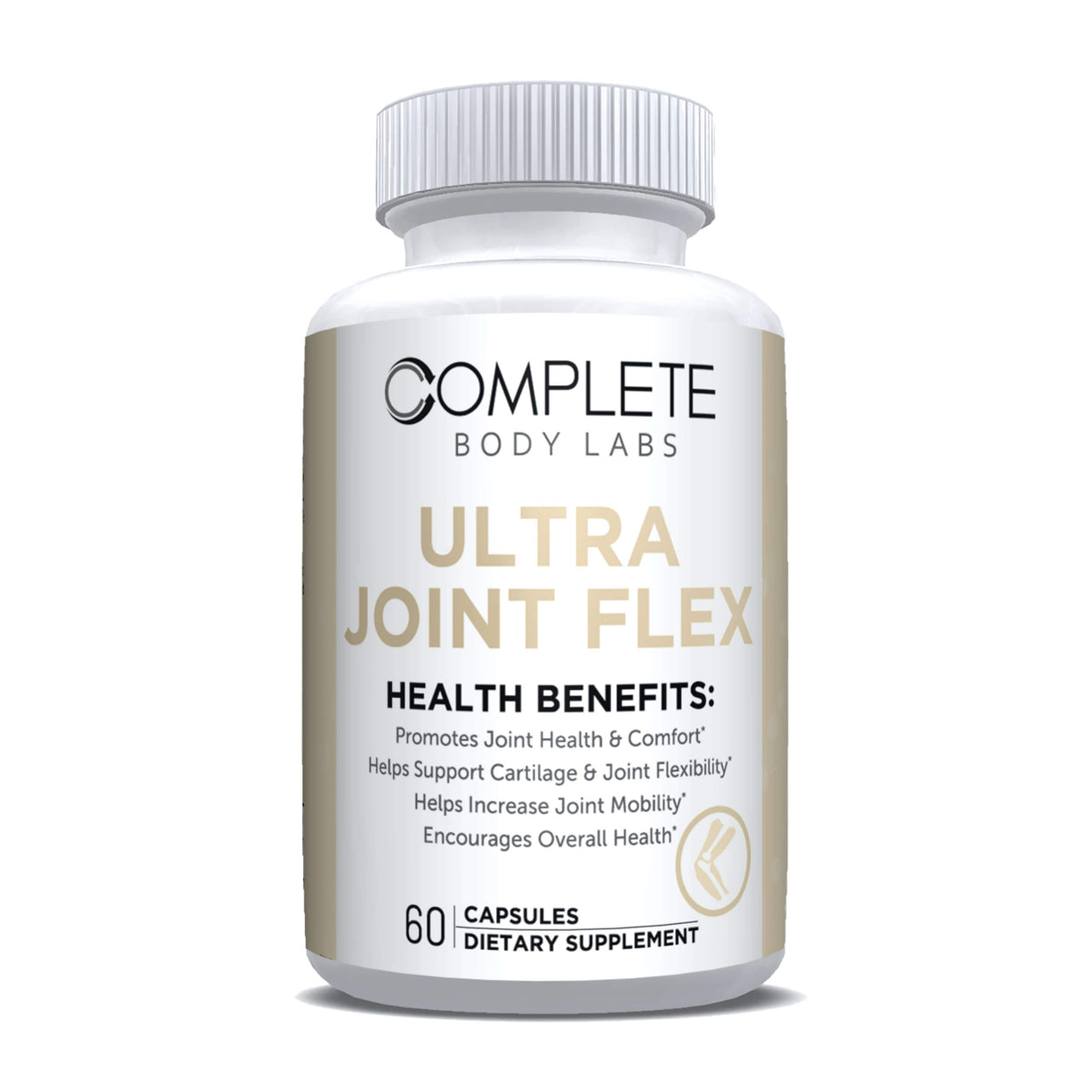 ULTRA JOINT FLEX
$39.95
$31.95
You Save:

$8.00 USD

(20.03%)
Product Description
Description
ULTRA JOINT FLEX is formulated with a special blend of ingredients such as glucosamine, chondroitin & boswellia, (also known as Indian frankincense) to relieve joint discomfort, stiffness, support joint mobility and help rebuild & maintain joint flexibility.
WHAT IT'S FOR: Your joints & their surrounding structures allow you to bend your elbows & knees, wiggle your hips, bend your back, turn your head as well as wave & wiggle your fingers to say goodbye.
Your joints contain a smooth tissue called cartilage & other lubricants so that your bones don't rub together. The natural aging process, injury, repetitive friction or carrying excess weight around can put extra wear & tear on your cartilage leading to discomfort & inflammation in your joints. The best way to care for your joint is to keep your muscles, ligaments & bones strong and stable while maintaining a healthy weight, correct movement patterns & proper supplementation. 
HEALTH BENEFITS:
 ✅ Promotes Joint Health & Comfort
 ✅ Helps Support Cartilage & Joint Flexibility
 ✅ Helps Increase Joint Mobility
 ✅ Encourages Overall Health
Shipping
Priority Processing available + FREE Shipping on orders $150 or more.
Gift Cards instantly delivered via email with instructions on how to redeem it. Programs instantly deliver you an email providing IMMEDIATE access to the program(s).