PRIME
$39.95
$34.95
You Save:

$5.00 USD

(12.52%)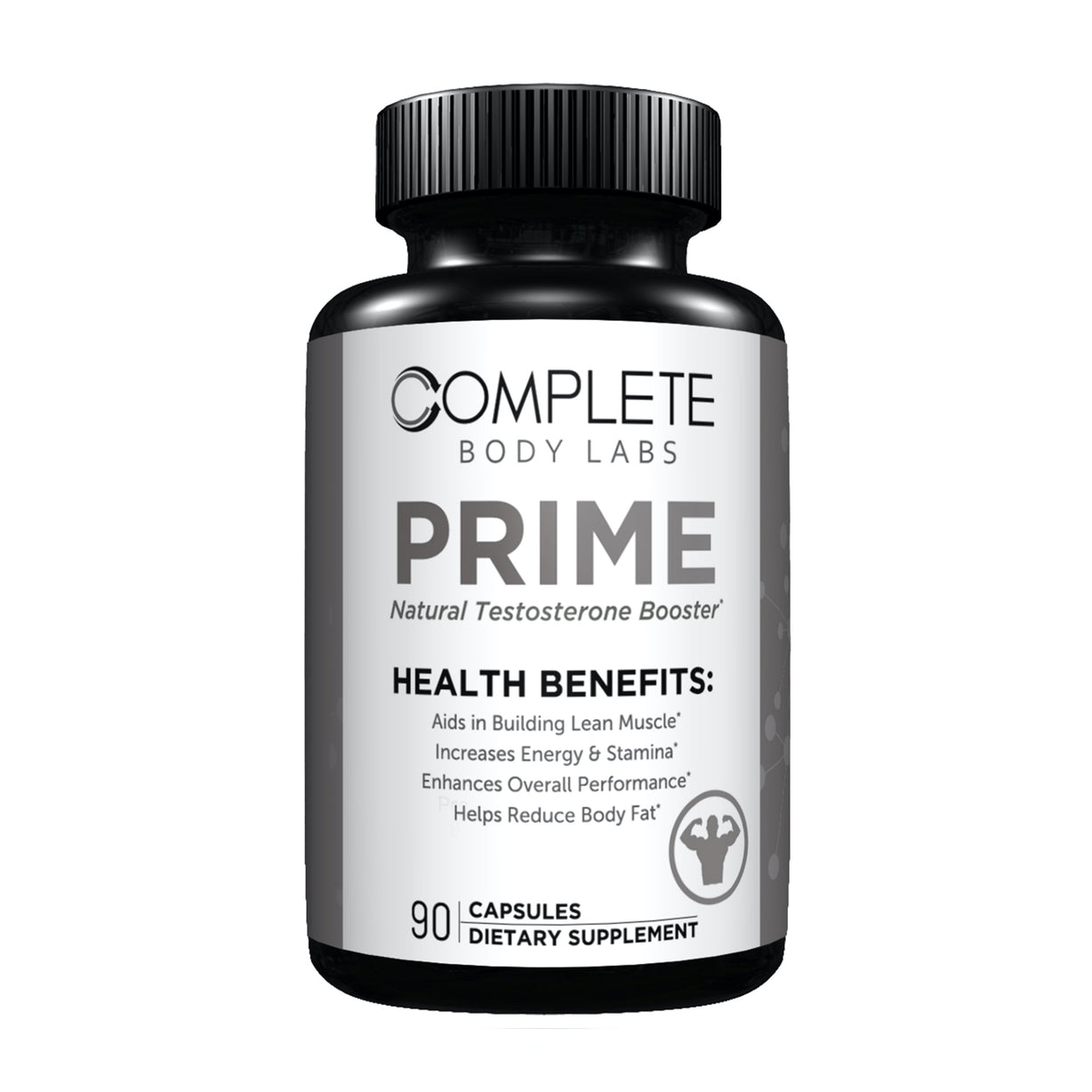 PRIME
$39.95
$34.95
You Save:

$5.00 USD

(12.52%)
Product Description
Description
PRIME Natural Testosterone Booster was scientifically engineered to deliver the most powerful testosterone-boosting ingredients on the market today. PRIME was designed to help you maximize your workouts by naturally boosting testosterone to support increased strength, muscle growth, circulation, stamina, endurance & overall well-being. 
This powerful formula offers the benefits of both free & total testosterone boost as well as cortisol balance.
Using powerful clinically studied key ingredients, PRIME works with your body to naturally support testosterone levels, while staying within the normal healthy range, to increase strength & build muscle when working out.
WHAT IT'S FOR: Testosterone is the key male sex hormone that regulates fertility, bone mass, muscle mass, fat distribution, muscle strength & size and red blood cell production.
Testosterone production is reduced gradually in men starting from the age of 30. Hence, testosterone blood concentrations slowly diminish as age progresses. As a result, men may experience a number of physiological & psychological events, such as a lack of sex-drive, loss of muscle mass, acute depression, fatigue, low energy levels & insomnia.
Testosterone therapy is not for everyone, but there are natural remedies such as certain foods, vitamins & herbs that may help your body naturally boost testosterone production.
HEALTH BENEFITS:
 ✅ Aids in Building Lean Muscle
 ✅ Supports Natural Testosterone Levels
 ✅ Increases Energy & Stamina
 ✅ Aids in Reducing Body Fat
 ✅ Enhances Overall Performance
Shipping
Priority Processing available + FREE Shipping on orders $150 or more.
Gift Cards instantly delivered via email with instructions on how to redeem it. Programs instantly deliver you an email providing IMMEDIATE access to the program(s).