MICRO-ESSENTIALS (Advanced Daily Multivitamin)
$27.95
You Save:

$-27.95 USD

(100%)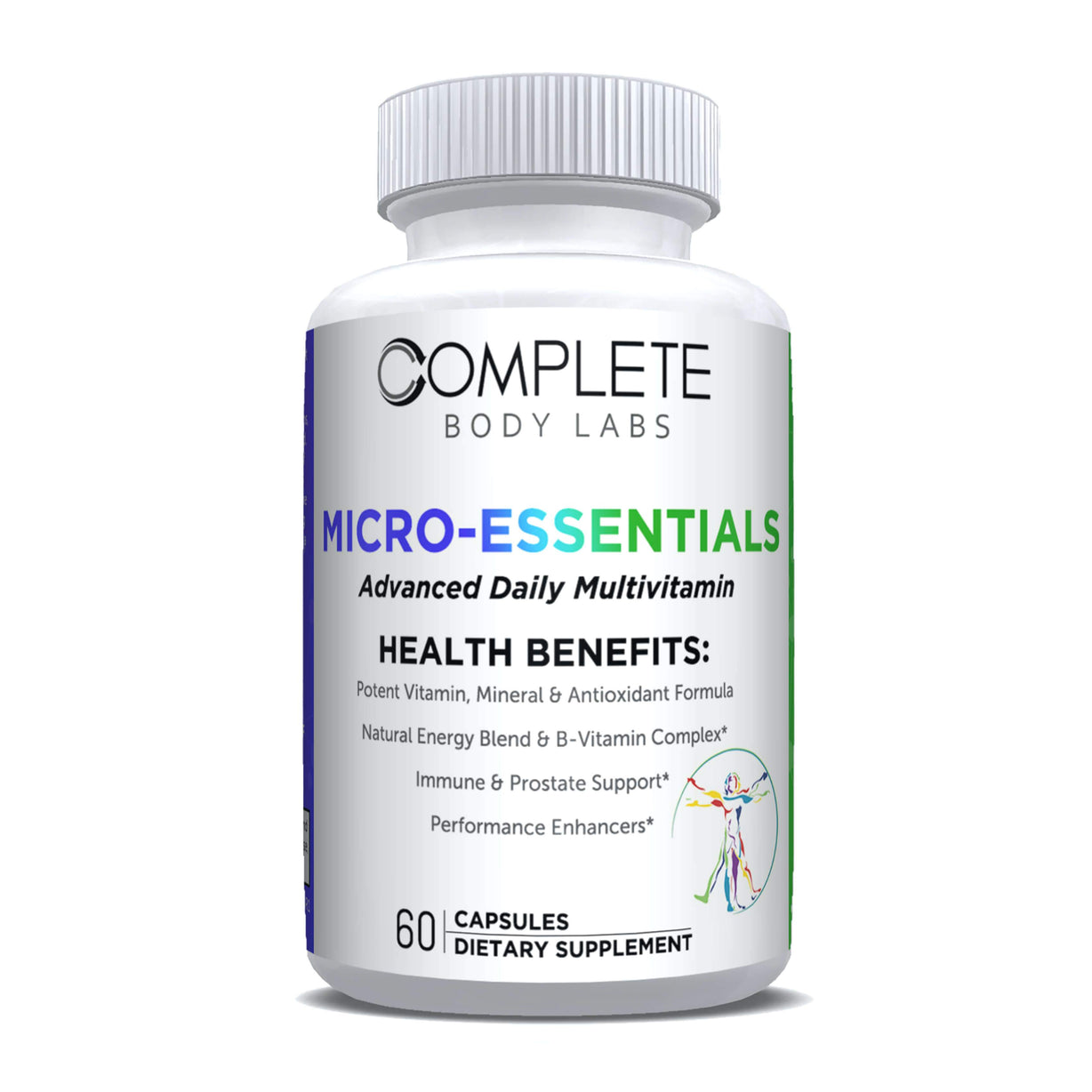 MICRO-ESSENTIALS (Advanced Daily Multivitamin)
$27.95
You Save:

$-27.95 USD

(100%)
Product Description
Description
MICRO-ESSENTIALS Advanced Daily Multivitamin contain essential vitamins, minerals, antioxidants & herbs focused on the anatomy and nutrient needs of both men & women, geared toward helping you have and maintain proper nutrition while aiding in mental alertness & increased energy.
WHAT IT'S FOR: Helps to bridge gaps in your nutrition which is important especially in today's day & age of busy schedules and fast food that does not offer a balanced diet for most of us.
Vitamin & Mineral Blend – Contains a complete blend of the essential vitamins & minerals.
Antioxidants – Powerful fruit & berry antioxidants to support detoxing.
Energy Blend – Contains natural energizers from herbs & berries for a natural energy lift with no caffeine.
Natural Energizers – Green Tea, Pomegranate Fruit & other ingredients provide an all-natural energy lift.
HEALTH BENEFITS:
  ✅ Natural Energy
  ✅ B-Vitamin Complex
  ✅ Immune Support
  ✅ Prostate Support
  ✅ Muscle Support
  ✅ Joint Comfort Support
  ✅ Performance Enhancers
  ✅ All Your Daily Vitamin Needs
Shipping
Priority Processing available + FREE Shipping on orders $150 or more.
Gift Cards instantly delivered via email with instructions on how to redeem it. Programs instantly deliver you an email providing IMMEDIATE access to the program(s).
Great results
I've been taking Micro- Essential for 4 weeks and I'm feeling more energy, my face appears brighter and they don't make you nauseous like many vitamins do.
If you're looking for a quality product without breaking the bank, give Micro-Essential a try!