MAX BURN (Advanced Fat Loss Thermogenic)
$39.95
$34.95
You Save:

$5.00 USD

(12.52%)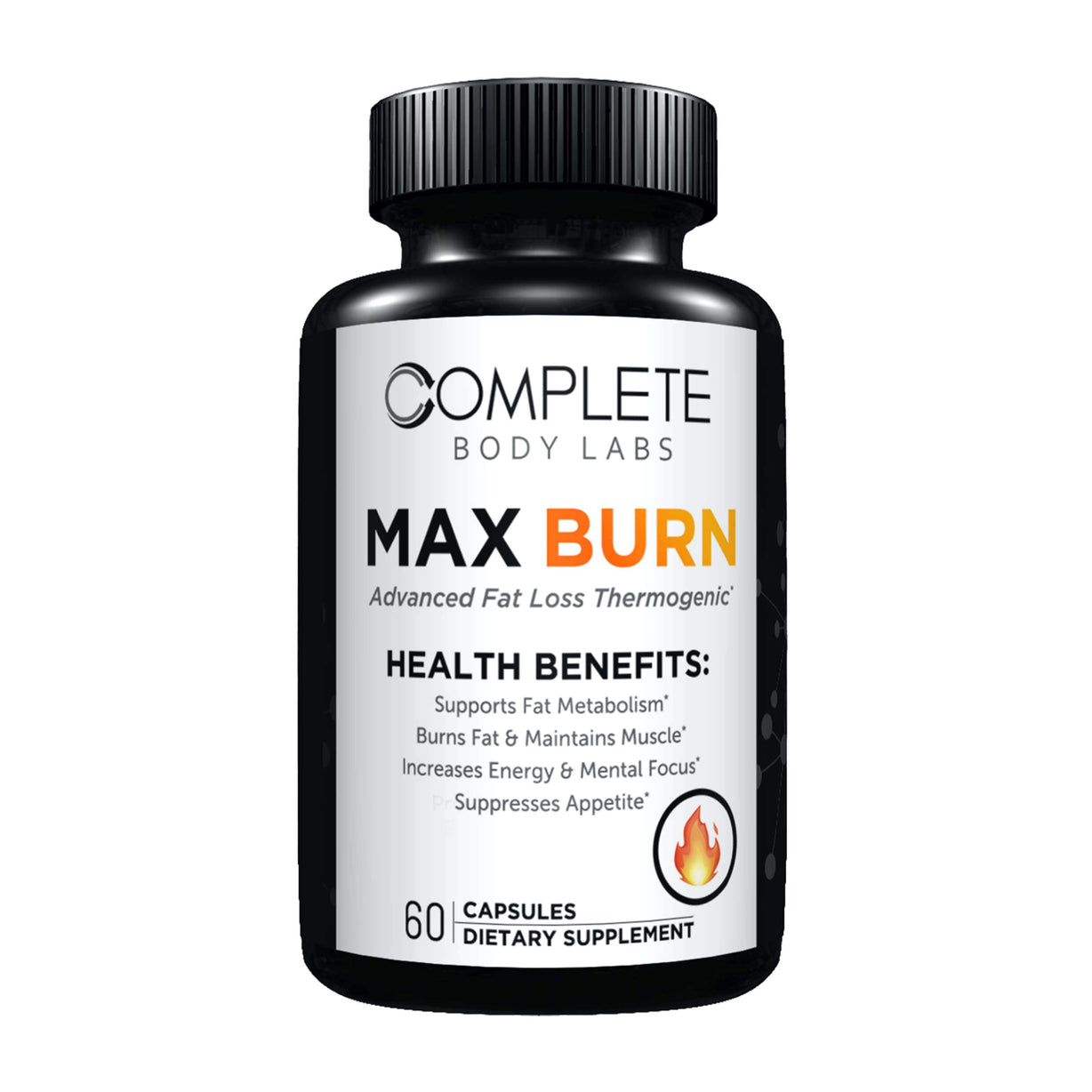 MAX BURN (Advanced Fat Loss Thermogenic)
$39.95
$34.95
You Save:

$5.00 USD

(12.52%)
Product Description
Description
MAX BURN Advanced Fat Loss Thermogenic contains a synergistic blend of nine (9) ingredients to support fat loss in multiple pathways. If taken daily, the ingredients used in this Complete Body Labs formula can increase metabolism and fat-burning for up to 8 hours. Contains premium ingredients in precise ratios for maximum results.

WHAT IT"S FOR: MAX BURN Advanced Fat Loss Thermogenic is a cutting-edge thermogenic fat burner formulated to boost the rate of fat loss, increase energy levels, muscle strength & mental acuity along with improve focus, suppress appetite and enhance mood. 
HEALTH BENEFITS:
 ✅ Promotes Weight Loss
 ✅ Burns Fat & Maintains Muscle
 ✅ Increases Energy & Mental Focus
 ✅ Suppresses Appetite
Shipping
Priority Processing available + FREE Shipping on orders $150 or more.
Gift Cards instantly delivered via email with instructions on how to redeem it. Programs instantly deliver you an email providing IMMEDIATE access to the program(s).