5-HTP
$23.95
You Save:

$-23.95 USD

(100%)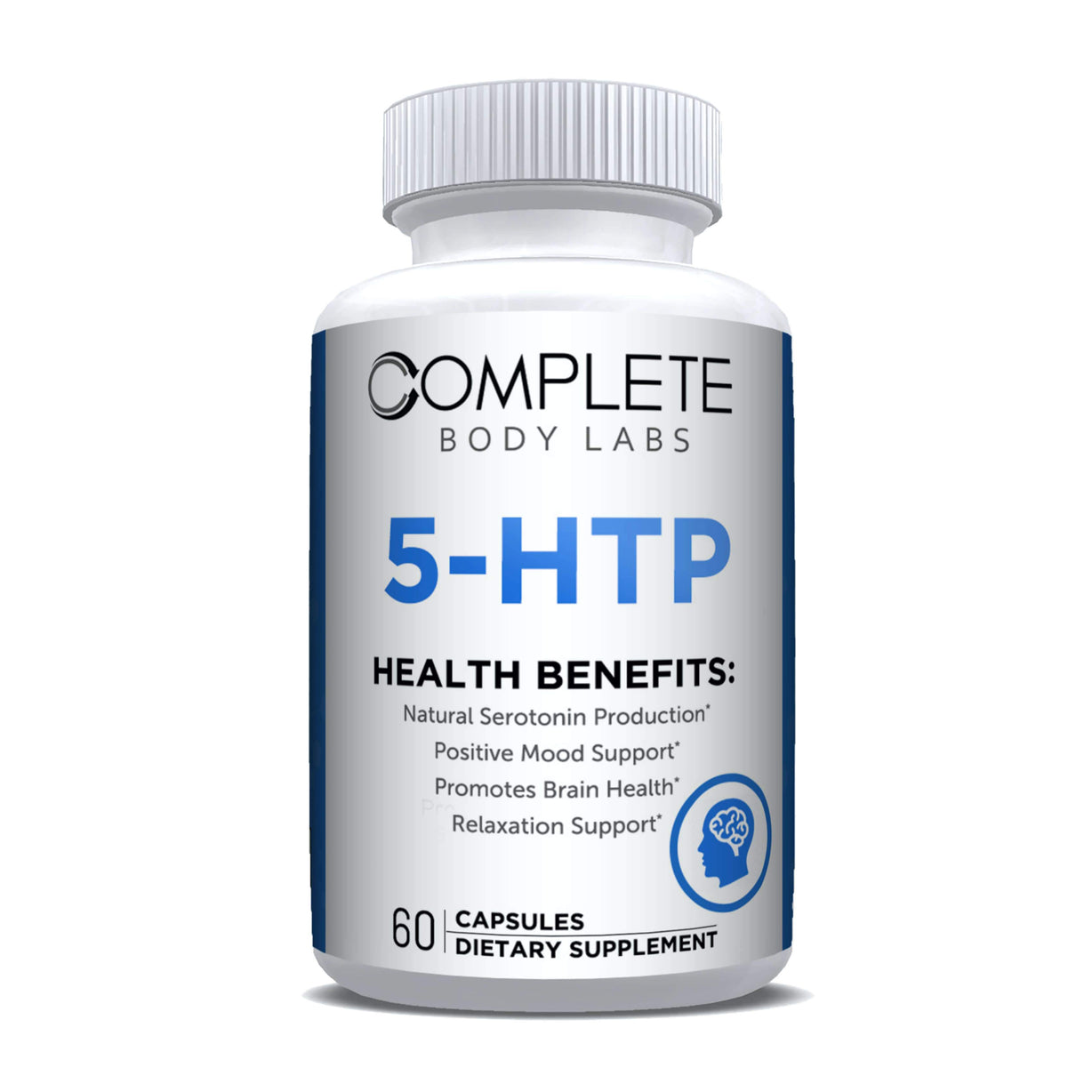 5-HTP
$23.95
You Save:

$-23.95 USD

(100%)
Product Description
Description
5-HTP (5-Hydroxytryptophan) is often used to help balance serotonin levels as low serotonin levels can lead to weight gain, headaches, depression, anxiety, sleeplessness & other mood-related health concerns.   
WHAT IT'S FOR: 5-HTP (5-Hydroxytryptophan) is an amino acid that your body naturally produces. Your body uses it to produce serotonin, a chemical messenger that sends signals between your nerve cells.   
5-HTP works in the brain & central nervous system by increasing the production of the chemical serotonin. Serotonin can affect sleep, appetite, temperature, sexual behavior & pain sensation. Since 5-HTP increases the synthesis of serotonin, it is used for several diseases where serotonin is believed to play an important role including depression, insomnia, obesity & many other conditions. 
HEALTH BENEFITS: 
✅ Positive Mood Support
✅ Promotes Brain Health
✅ Relaxation Support
✅ Natural Serotonin Production
Shipping
Priority Processing available + FREE Shipping on orders $150 or more.
Gift Cards instantly delivered via email with instructions on how to redeem it. Programs instantly deliver you an email providing IMMEDIATE access to the program(s).