BRAIN BOOST (Advanced Focus Formula)
$32.95
You Save:

$-32.95 USD

(100%)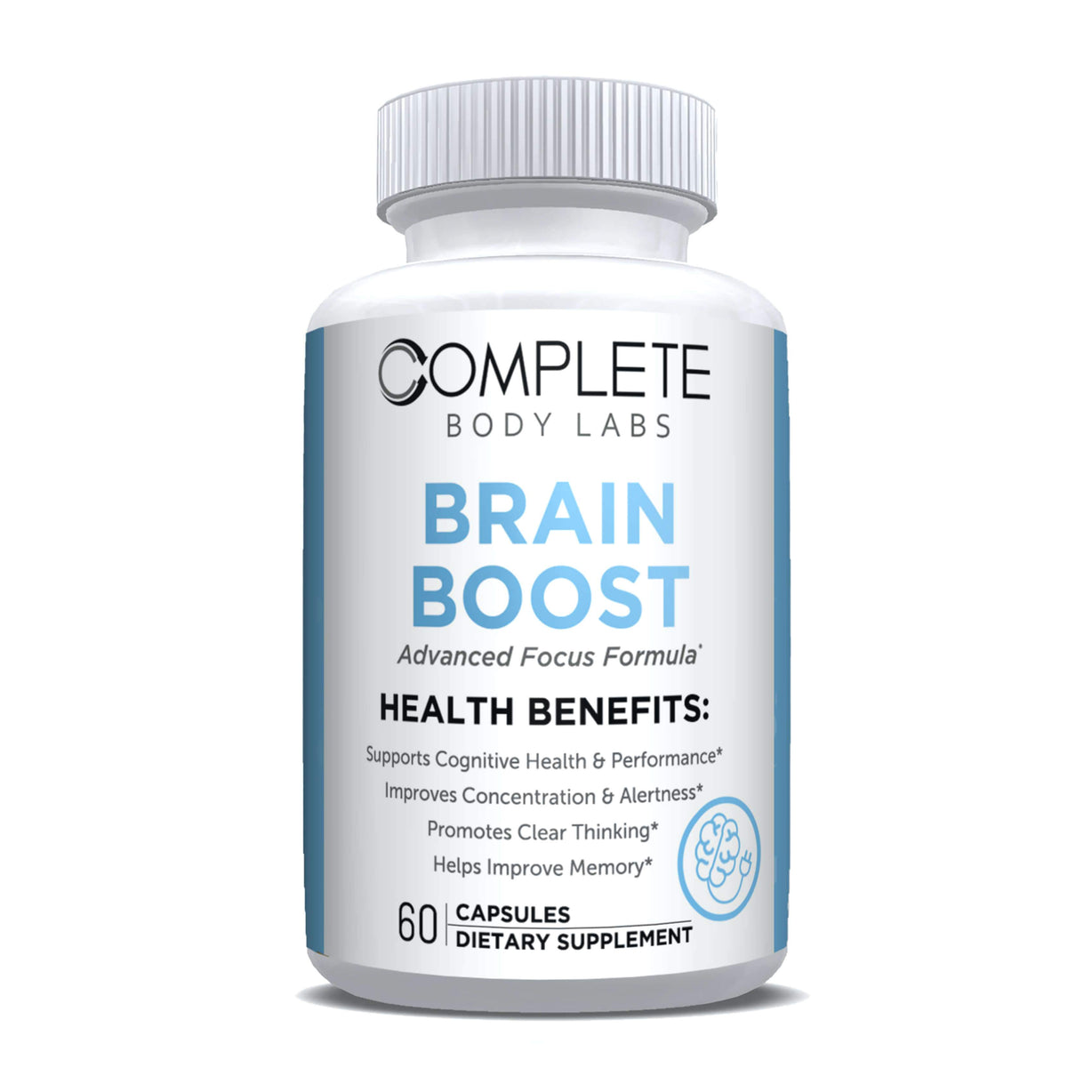 BRAIN BOOST (Advanced Focus Formula)
$32.95
You Save:

$-32.95 USD

(100%)
Product Description
Description
BRAIN BOOST Advanced Focus Formula helps by improving mental clarity & focus, boosting intelligence levels, memory function, and increasing your level of concentration & alertness. As an added bonus, BRAIN BOOST can provide you with an increased level of energy & improved mood.
The proprietary ingredients of our BRAIN BOOST Advanced Focus Formula helps to improve the functioning of the mind and body in several ways. One ingredient, Dimethylaminoethanol (DMAE) is responsible for a wide variety of these amazing benefits. Another, L-Glutamic Acid, works to improve mental focus & concentration.
WHAT IT'S FOR: If you struggle with poor focus, mental fatigue or confusion, brain fog may be the culprit. Though not a medically recognized condition, brain fog is a common complaint. Generally speaking, brain fog is a dysfunction in your ability to focus, learn & remember.
Brain fog (or mental fog) feels different to different people. In general, people report feeling as though a fog surrounds them. It may feel as though the fog is both around you & inside your head.
COMMON SYMPTOMS: Lack of Focus, Lack of Mental Clarity, Forgetfulness, Slower Decision Making, Fatigue & Irritability, Low Energy, Slowed Learning
HEALTH BENEFITS:
 ✅ Boosts Memory Function
 ✅ Raises Intelligence Levels
 ✅ Increases Physical Energy
 ✅ Improves Mental Clarity
 ✅ Boosts Ability to Focus
 ✅ Improves Concentration
 ✅ Increases Level of Alertness
 ✅ Enhances Mood
Shipping
Priority Processing available + FREE Shipping on orders $150 or more.
Gift Cards instantly delivered via email with instructions on how to redeem it. Programs instantly deliver you an email providing IMMEDIATE access to the program(s).