CURB (Appetite-Suppressing Formula)
$34.95
$33.95
You Save:

$1.00 USD

(2.86%)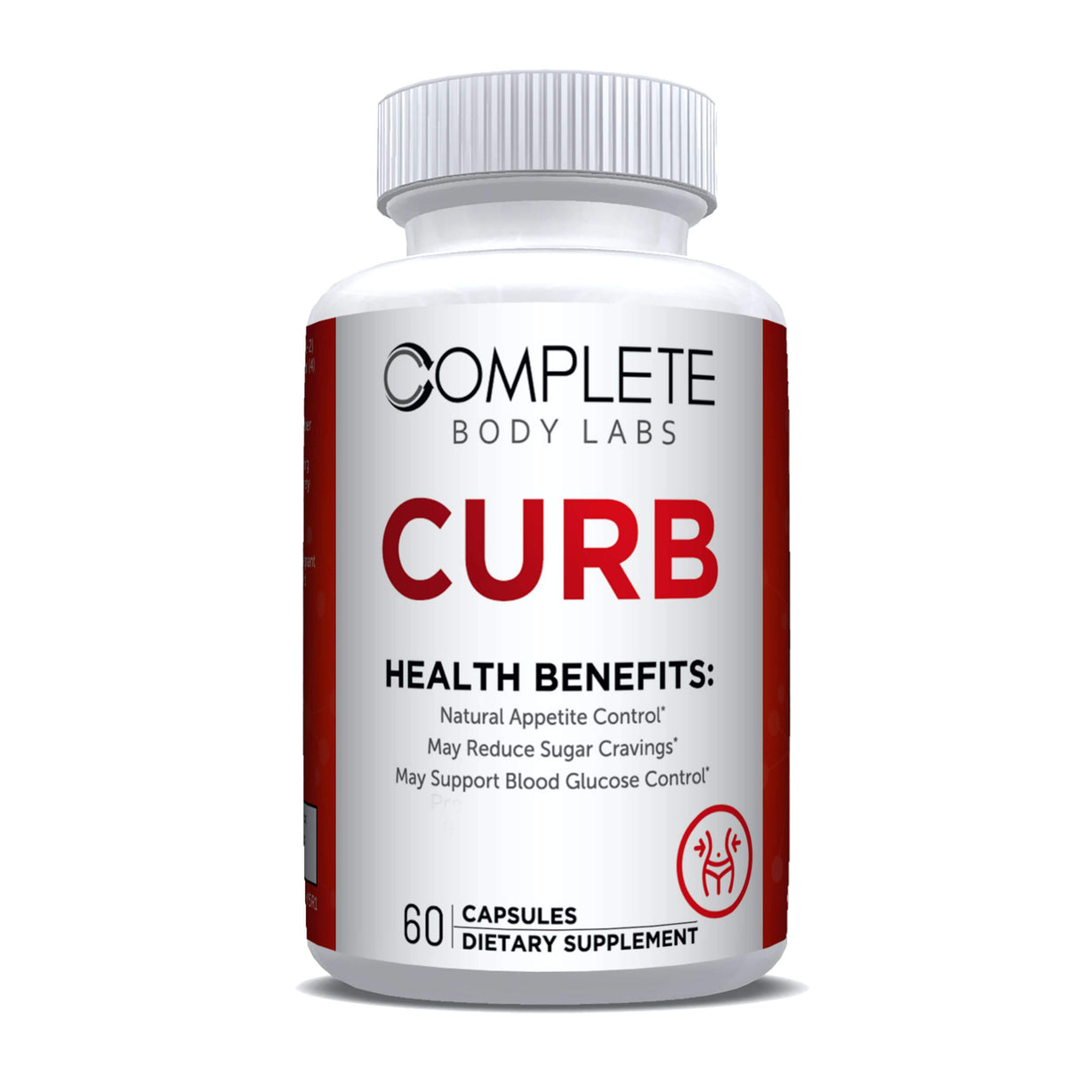 CURB (Appetite-Suppressing Formula)
$34.95
$33.95
You Save:

$1.00 USD

(2.86%)
Product Description
Description
CURB contains white mulberry leaf extract among other powerful natural ingredients specifically designed to control hunger, reduce cravings & prevent stress eating (binging). White mulberry in particular contains a variety of compounds which may help lower blood sugar, cholesterol & inflammation levels. These attributes may make white mulberry useful for fighting heart disease & diabetes.  
WHAT IT'S FOR: CURB is effective for weight loss & appetite control and especially effective when fasting. Whether you are doing intermittent fasting and want to extend your fast a few more hours or you are doing a prolonged fast (24-72 hours...or even longer), CURB can definitely assist in extending your fasting window with ease & comfort.
HEALTH BENEFITS:
✅Natural Appetite Control
✅Provides Lasting Energy & Boosts Metabolism
✅May Reduce Sugar Cravings
✅May Support Blood Glucose Control
Shipping
Priority Processing available + FREE Shipping on orders $150 or more.
Gift Cards instantly delivered via email with instructions on how to redeem it. Programs instantly deliver you an email providing IMMEDIATE access to the program(s).
Curb
I really do see a difference in the new curb product from the old formula. I fast most days and when I take the product if definitely curbs your appetite to get you through the hours. It is definitely worth a try.
Great product that does what it says it will
I've been taking CURB as needed for about 3 months now. I had been intermittent fasting for about 6 months prior to be introduced to this product, some days were easy, some were hard. This product makes the hard days so much easier. I don't take it every day, just on the days I'm having a hard time meeting my goal of 16-20 hours of not eating. Plain and simple, it works.